Here are three simple steps that help you get started with Netilion Library.
Step 1: Create a first asset in Library
Assets are a single instance of products, defined by their serial number and manufacturer. They are the key information required to get Library up and running. They are representing physical entities installed in your plant.

Select + Create on top of the search bar

Enter requested information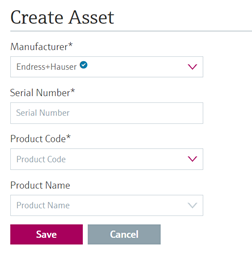 To create an asset in Library, a minimum set of information is required: manufacturer, serial number and product code of the asset. For assets of Endress+Hauser, the Product Code and Product Name will appear automatically if the entered serial number is valid.
Step 2: Access Product Documentation
You can now access the digital copy of your instrument. For an Endress+Hauser instrument, we provide you with the following product documentation.
Technical information (data sheet)
Short instruction
Operating instruction (instruction manual)
Ex safety instructions
Manufacturer information
Mounting instruction
Special documentation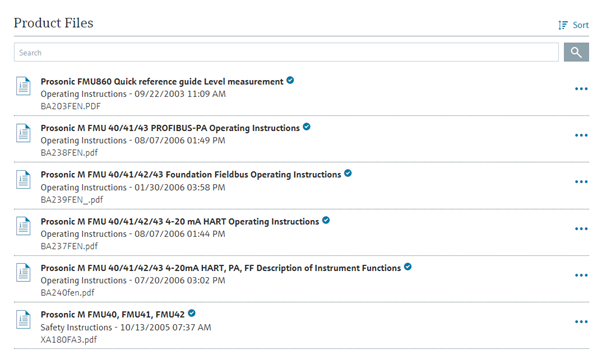 Step 3: Upload your own files
You can upload your own files to Library and thus easily document all past events in your plant, on your assets.
Select the asset for which you want to upload the file
In the section Asset files, click on Create
Fill in the name and category of the document
Drop the file or click to browse
Click on Save to upload the file to the asset