If you are using one Smart Systems or several Smart Systems in different locations, in all cases it can quickly become interesting to be able to locate them on a map.
In the Smart Systems App, each transmitter can be localized on a map. To get the asset referenced on the map, the user needs to set the pin as follows:
Go to Transmitterdetails via the menu Assets
Click on the transmitter
Set the position on the map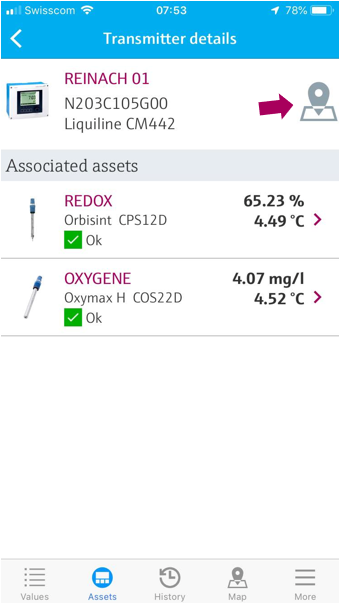 The pin on the map is set at the actual mobile phones position. On the first positioning the map is automatically in edit mode. The location can be changed by:
Select the edit mode.
Keep the finger on the actual location pin.
Move the location pin to the desired position.
Save to apply the new location.